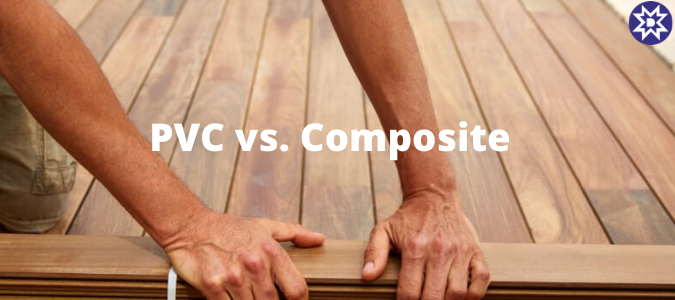 June 29, 2020
What is PVC Foam Board & PVC vs. Composite
Be it for making a deck, furniture or for banners, two of the most popular material options are PVC (Polyvinyl Chloride) and Composite board. Both have varied use in different industries from construction and furniture to the advertising business.
Both have their own pros and cons and hence, if you have to choose, then it is better to understand how each works and then relate them to your purpose.
Let us know what they are and how they differ:
What is PVC Foam Board?
Fully made from plastic, PVC is the go-to-material for many industries. They are light-weight and moisture resistant. It is also corrosion-free. It means, rain or sun, PVC materials stand the test of time.
PVC is also quite flexible in terms of its usage as per requirements. You can paint it, engrave or emboss or even laminate. Also, PVC foam boards are durable. It is thus, a preferred material in making wall panels, display panels, vehicle ceilings, screen printing, advertising and so on.
What is Composite Foam Board?
As the term suggests, a composite foam board comprises a composition of two materials, plastic and wood. Hence, they are also known as Wood Plastic Composite Boards or WPC. The wood and plastic used for composite boards come from recycled materials and hence it is considered eco-friendly.
Types of Composites:
Capped
Uncapped.
Capped composites contain a mix of wood and plastics but the outer capping is made of plastic and protects the inner core from damage. Capped composites thus have a long life span.
Uncapped composites do not have such a feature and hence, could be porous and exposed to damage and fungus.
Key Differences Between PVC and Composite Boards You Should Know
Components: You should decide if you wish to go with plastic or if you prefer a mix of materials. PVC is the way to go for the former and composite for the latter.
Look: PVC foam boards have lesser colour options compared to composite boards. But they have an appeal of their own.
Installation: PVC boards need professional installation but composite boards can be easily installed or modified.
Features: When it comes to water and moisture resistance, both types come with excellent resistance. As for slip resistance, composite boards may offer better resistance, but you can check with a PVC foam board manufacturer, on the slip quotient of the PVC.
Tips to Choose
Find the percentage of components and size of the particles used. If wood particles are over 60% in the composite board, it could mean less durable. The smaller size of wood particle components means better quality.
Look at the different qualities offered. Find out the differences and choose the best from amongst the affordable ones.
Choose PVC foam boards if you are looking at durability but composite boards are the way to go if you are looking at a variety in colours.Both types have pros and some cons. You should select the one as per the application intended. Again, at the end of the day, the more informed you are about the types and components of PVC and composites, the better decision you can make.
Frequently Asked Questions:
Q1. What is PVC Foam Board Used for?
A. It is commonly used for commercial purposes like digital and screen printing, laminating, vinyl lettering, signage, and more.
Q2. Are PVC boards strong?
A. Due to the structure of its component molecules, PVC foam boards are highly strong which ensures that they don't undergo any deformation.
Q3. Is composite wood waterproof?
A. Composite decking does not absorb water. When moisture gets trapped under the decking and on top of the wood joists, it stays there and keeps it from drying properly.
Q4. What is the advantages of Composite Wood?
A. Boards, planks, structural lumber, and decking made of composite wood tend to be stronger and more versatile than traditional lumber.