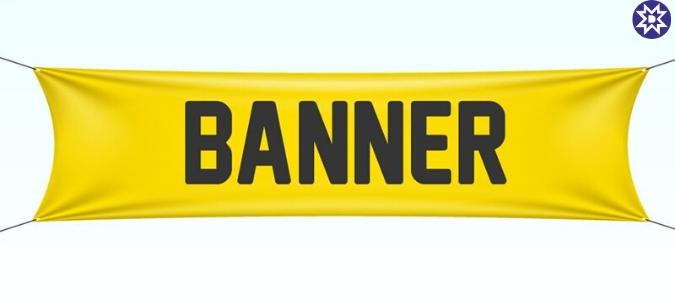 July 22, 2020
What is Flex Banner? | Types & Advantages of Flex Banners
What is Flex Banner?
We have often seen promotional banners of many organizations and events while passing through the roads and highways, well for the same flex banners are one of the commonly used banner types for the promotions.
But have you ever thought why flex banners are called "flex banners"? Well "Flex" is simply the word which is been arrived from the word flexibility and on this banner as it's been very easy to print because of its material quality which is made up of PVC material that contains organic compound mixture it's been called as "Flex Banner".
For digital printing flex banner is considered to be the best as it's been both affordable and durable and it's used mainly for digital printing work.
Which is the usage area of Flex Banner?
These days use of flex banner have been seen in the different filed like:
1) Its use has been majorly seen in the digital printing area for advertising purposes.
2) We have also seen it as the wall covering displaying the beautiful decorative art.
3) While we all must have noticed them in the exhibitions we visit where it's been used to display the informative stuff too.
4) Nowadays it's been also sold out in the form of art named as "illuminated canvas printing arts".
Types of Flex Banner?
There have been multiple types of flex banners like front-lit, backlit, block out and black/grey back flex banners. Based on the requirements like event promotion, product launch, or roadside billboards customers can choose the flex banners.
1) Frontlit Flex Banners: In simple words, it can be defined as, when lights are pointing towards the front side of the banner such banners are said to be front-lit banners. These banners come in both types glossy and matt finish.
2) Backlit Flex Banners: These banners tend to have high transmittance as light is coming from the backside of the banner, projecting clearer and more visible image due to low translucency.
3) Block Out Flex Banners: Block out flex banner material is highly preferred for displaying high graphics advertising, due to its material quality it can be printed both the side. We all have seen banners hanging in the malls printed on both sides such banners are called block out flex banners.
4) Black/Grey Back Flex Banners: Black flex banners are available in glossy surface with the weight 510GSM, Yarn 500D * 500D(9*9), and 300D * 500D (18*12).
For more info reach out at.
Advantages of Flex Banner?
Flex banners are being made of PVC material so it's also called PVC flex banners, as they are been made from PVC material they are light in weight and flexible but still very resistant. It can be used indoors and outdoors both as the material used is not harmful to human beings.
Due to its long-lasting durability flex banners are mostly used for the billboards. They are also comparatively cheap and affordable for the customers compared to the other advertising platforms like TV.
Flex Banner Market Overview:
According to Mordor Intelligency industry report, With the entertainment industry now focussing on expanding and investing heavily in advertising and marketing, the industry is expected to witness a high demand over the forecast period in India.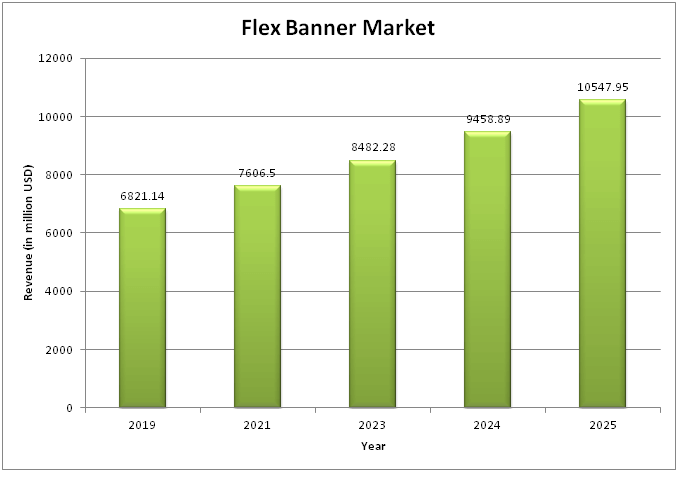 Image Source: Intelrover
The Indian advertising industry is projected to be the second fastest growing advertising market in Asia, after China. Booming Indian economy, growing literacy rate, and continuous demand for packaging and printing requirements in the country will influence the growth of India flex banner market over the forecast period.
Conclusion:
We, Navratan LLP are being a leading flex banners manufacturer in india, we are been using advanced technology for the manufacturing facility form the last 8 years we are supplying and exporting premium quality of PVC flex banners.
If you have any kind of PVC flex banners requirements we are always here to help you out, You can contact us at 8155001752 / 1753 or drop your inquiry at info@navratanllp.com